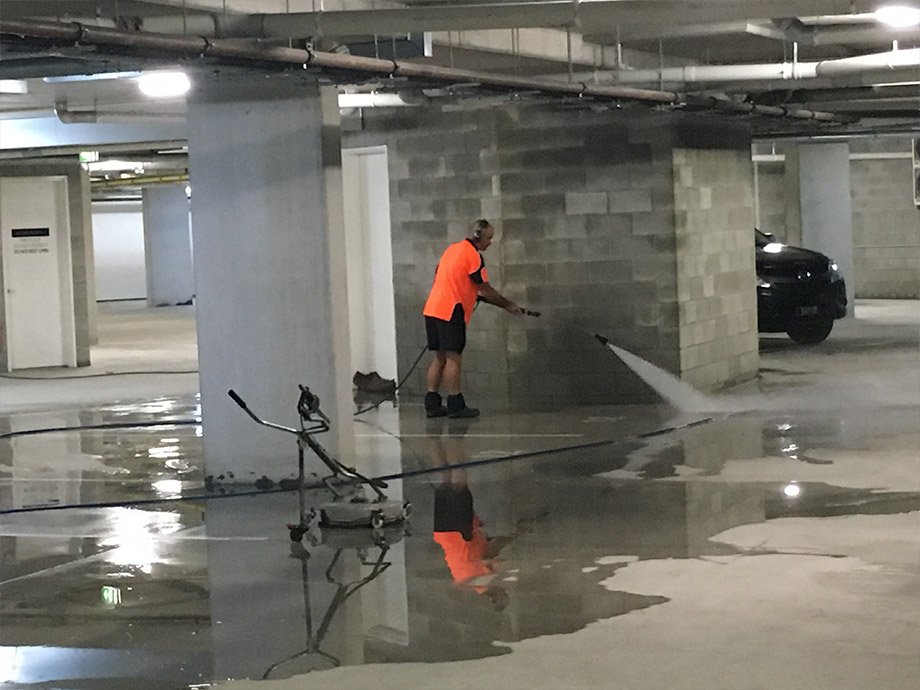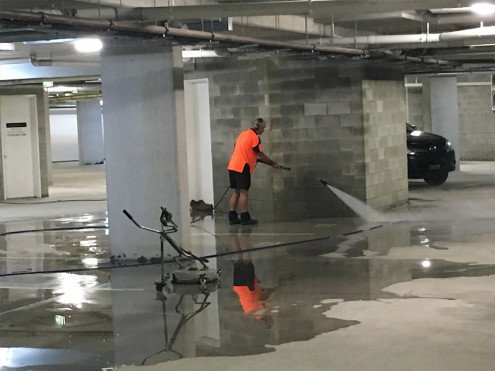 Sometimes, nothing can be as frustrating as a vigorous and rigorous yet fruitless attempt to clean up grease, oil, chewing gums, mould, grime and other stubborn stains and dirt accumulated over time from your car park. Some of this nasty grime will both make an eyesore of your car park and may cause serious damage or create hazards to anyone using the car park.
The good news is you can get that neat and clean car park you've always desired at very reasonable rates. You can always count on MLK Pressure Cleaning for an effective way to clean up your car park in Brisbane. All our excellent and uniquely designed cleaning programs are well tailored to offer you the best car parks in Brisbane regarding cleanliness and neatness, all under environmentally friendly conditions.
Pressure Cleaning Brisbane
Our powerful pressure cleaning services are second to none in Brisbane. High-pressure water cleaning (hot or cold) are used to get rid of mold, mud, chewing gums and all other dirts and stains from any surface effectively without causing the surface any harm or damage.
With knowledge obtained from years of experience, we understand just when and how to perfectly use the hot or cold high pressure cleaning.
Concrete Cleaning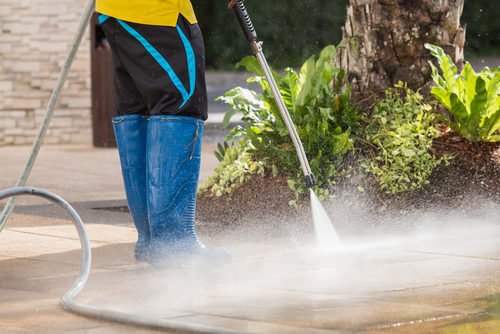 Cleaning up concrete may prove to be a tough one, especially if it is covered with grease, oil, chewing gums, mould, grime and other stubborn stains and dirt, then allowed to build-up over time. While paying immersed attention to every mute detail, MLK Pressure Cleaning offers profitability and efficiency in cleaning your concrete surfaces with a professional touch that will ensure the longevity and maintains the cleanliness, neatness and beautiful appearance. We got the best team of technicians at your service to design and provide the best quality services whenever you need us.
Why Trust Us?
You can trust us because:
1. We've got the experience. We have cleaned car parks up to 30000sq metres.
2. We've got certified specialist operators and contractors.
3. We pay immersed attention to every minute detail.
4. Fully insured 20 mil public liability
5. Follow all safety requirements on our SWMS
With over 19 years of experience, we can make of having one of the best Pressure Cleaning companies in Brisbane.
One of our recent contracts was hot water pressure cleaning a car park at a major shopping centre in Logan City. We were contracted by FKG Group to help refurb a 30000sq metre car park. It included cleaning of all walls, soffits, columns, overhead pipes and floors. All oil spots were degreased and hot water pressure cleaned as well as thousands of spots of chewing gum were removed. The job was done at night in order to not to inconvenience the shoppers and insure their safety.
So phone/email on any day or at any time and let our certified specialists, who are eager to serve, attend to your car park with a professional touch that will leave your car park a wonder to behold.